Happiness Foundation


of Florida!
This is the home of the dual creative forces of Foundation for Women & Economic Literacy (FWEL) and Happiness Club Palm Beach. Here you will find a vibrant and positively inspired community of Women and Men with like minds and hearts.
If you're looking for a vibrant community and social network for fun, positive energy, personal growth, and new knowledge, this is it!
We invite you to join us and discover who we are, what inspires us, what makes us happy, and is meaningful on this life journey which is full of possibility!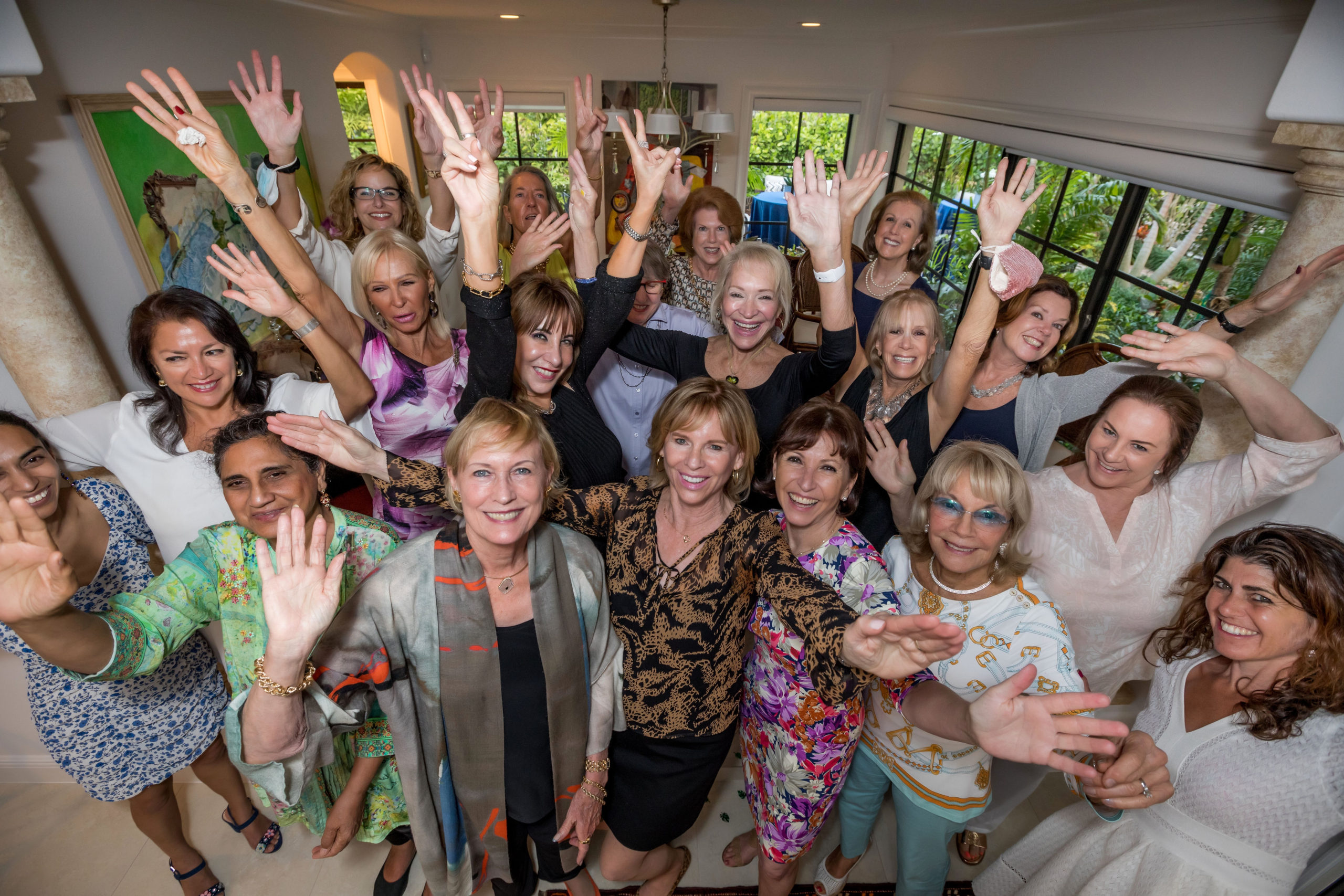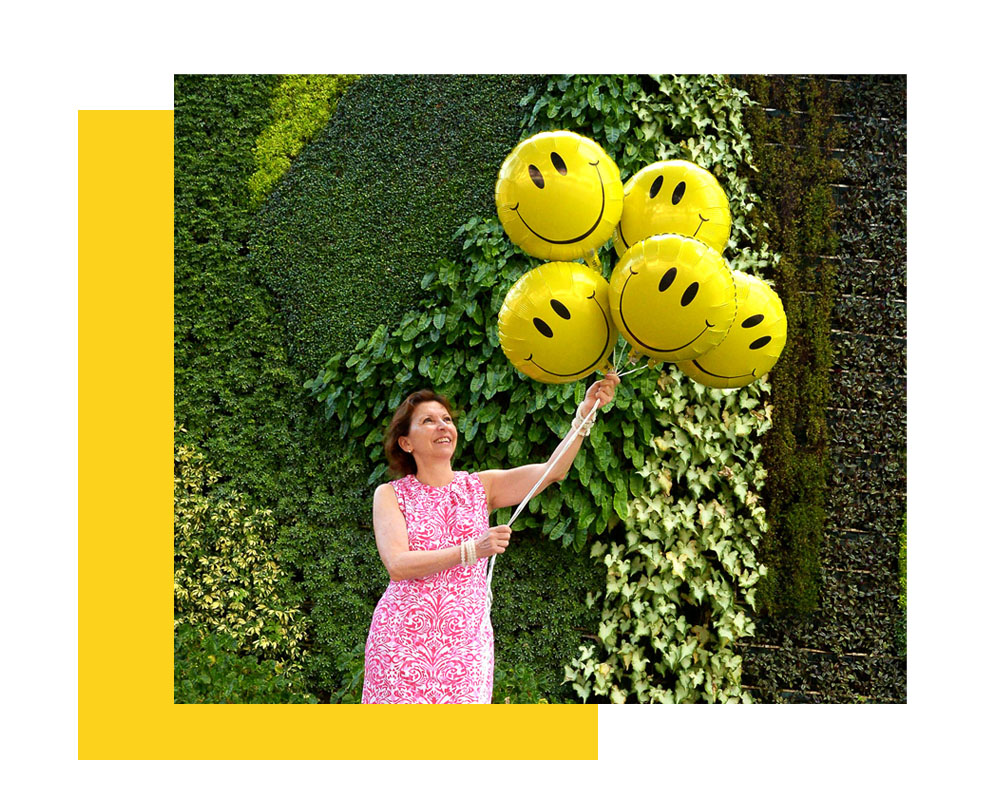 ABOUT US
Stronger Together
Change is the essence of life, and that led us to build on our foundation of creating programs on Financial Wellbeing, and Health and Wellness for more than 10 years in Palm Beach.
Our original programs focused primarily on Financial Education so we could achieve mastery over our personal finances.
Today we are taking a more expansive and Holistic approach towards finances because Financial Wellbeing isn't just about money. It's multi-dimensional influencing every aspect of life. Having a healthy and balanced relationship with money is key to overall mental and physical health, and reducing money-related stress and anxiety.
We expanded our focus to include health and wellness issues and created Happiness Club Palm Beach, for all of us, women and men. Our motto is "Making Happiness a Choice".
Amazing things happen when we make happiness a choice. Happiness isn't something that just happens to us, our circumstances do not make us happy or unhappy, but our thoughts about them do. It's what we do every day to bring it into our lives. Lifestyle choices can have a profound effect on our satisfaction with life and feeling happy, being healthy, socially connected, and purposeful.
The Happiness Club was inspired by Dr. Bernie Siegel, pediatric surgeon and author of Love, Medicine & Miracles. He believes happiness is a conscious choice, essential to the healing process, and the most powerful skill that can be learned: "Happiness is an inside job."
Ask this simple yet profound question: "How do I want to live my life?"
Personal growth is a lifelong process. Our programs on Wealth, Health, Happiness, and Spirituality will inspire, motivate, and empower you with attitudes, skills, and resources to thrive. We started this foundation because we care about ourselves and others, and want our lives to be better.
All we have is now, the present moment, so live it the best way you can.
Wealth
We like this definition of "Wealth": "An abundance of valuable possessions, or money." It's what comes before money that's important. Our health, relationships, passions, purpose, faith… this is our treasure, these are our valuable possessions. Acquiring an abundance mindset about life keeps money in proper perspective.
Wealth means something different to everyone and influences how we go about building a meaningful life. Creating wealth is a process which incorporates healthy, productive habits to pave a path to freedom to fully experience life on our terms, to do what we enjoy, spend time how we wish, with whomever, wherever.
Our net-worth, regardless of the value, is not our self-worth. It's just money, its not who we are. The Buddhists have a saying: "Contentment is the greatest wealth".
Health
Without health we don't have wealth. That's true. Personal finance and health are intricately linked because financial stress and feelings about money can affect our physical and emotional health. Stressors come from not knowing or not having information and making emotional decisions around money.
We achieve financial wellbeing and improve our relationship with money when we balance the mental, physical, and spiritual aspects. A successful life is one lived well and making a living should not come at the expense of making a life.
We improve wellbeing with empowering knowledge, essential life skills, and key practices that support our health and vitality. We're able to cope better and engage our strengths. Our outcome will be feeling good and functioning effectively. Resilience comes from confidence.
Happiness
Positive emotions and the benefits of being happy are linked in scientific studies with better health, longer life, and overall well-being. Happiness isn't something that happens to us. It's what we do every day to bring it into our lives with relationships and activities that spark our joy.
Life is a journey that brings sometimes good, sometimes bad. We introduce ways to handle bad times to create a more positive and happy life. When you're happy you can increase your endurance for dealing with life's problems.
Many amazing speakers and members have shared their stories that touched our heart and spirit about making that choice and finding ways to handle the bad times and create a positive happy life.
Speakers are committed to creating a happier and caring world. We "Pay it forward" by helping as many people reach their full potential of Happiness.
Spirituality
Spirituality is a worldview and way of life based on the belief that there is more to the universe than the material side of life. Our journey in this lifetime is to grow and gain deeper awareness of our higher purpose and meaningful connection to something greater than ourselves. Our Spirit is an energy force, a divine spark that unites all living things, humans, and the natural world, with God and the universe. It's through our spirit that we have meaning and purpose. When we awaken to this deeper dimension, our internal compass guides us to align our passions with our values through our talents to understand our life purpose. There's an often repeated saying that we are not humans having a spiritual experience, but spiritual beings having a human experience.
Our holistic view of spirituality also takes into consideration money. Money is an energy source which can fuel heart-centered projects and causes. Use this resource towards the fulfilment of your values for the greater good.
Our Community
Discover a vibrant and positively inspired group of like minds and hearts.  We created an amazing community and social network of creators, entrepreneurs, financial experts, wellness and light workers celebrating Wealth, Health & Happiness. We enjoy getting together at our events to make new friends, connect with old friends, chat, learn, share experiences and good vibes!
Our Speakers
We host exceptional speakers who spark engaging conversations with our high-quality programs on financial education, self-development, personal evolution, wellness, and happiness for men and women in our community of all ages and Life Stages. Our amazing speakers share their wisdom and resources with programs that change lives for the better.
Our Sponsors
Do Well by Doing Good! Get in the spotlight and join the conversation when you share your message and expertise with us through select opportunities to collaborate. Our unique and varied high quality programs provide a platform to engage directly with our enthusiastic and loyal community. Reach an exceptional audience of active, philanthropic, cultural and social community and business members.
Happiness Club Events – Autumn 2023
Happiness Club Palm Beach events are held regularly throughout the season, and open to women and men from the community. Advance registration is required through our PayPay link listed with each event description. We'd love to have you join us but understand that plans can change. If you need to cancel, payment is refundable for credit towards another event.
Membership opens the door many great and
inspirational Palm Beach events.
Become a member today! 
Accolades we're honored to receive!
"Having been involved with FWEL since its inception, I've witnessed Melanie Cabot build an organization that invites women to learn and connect. At all levels of economic knowledge – from novice to expert – members share information, connections, and friendships."
"How fortunate I am to have been introduced to FWEL and it's wonderful founder, Melanie Cabot. She quietly, elegantly, and intently brings the most amazing group of women and well-researched, diverse speakers together at her events. I applaud her for addressing the often uncomfortable concept and implications of having and not having money and how that affects one's health, security and success."
"As a professional keynote speaker, I had a terrific experience speaking at Melanie's educational non-profit in Palm Beach. I engaged with her dynamic community of women, eager to learn and grow. It was such a success that I conducted one of my "Health thru Mental Toughness™" workshops at her Happiness Club event a month later. Melanie's quality membership of all ages, consisted of both men and women eager to participate in my workshop. I highly recommend joining and speaking at both of Melanie's organizations; FWCEL for women who want to gain economic literacy and The Happiness Club as a way to grow bolder, healthier, happier. They are quality organizations that provide terrific opportunities for networking, for learning about current events, and for socializing."
"I had the pleasure of collaborating with Melanie Cabot to bring awareness to an issue of great importance to Florida families. Melanie, through her foundation, recognized a need to address a critical issue facing families in Family Court. Through her strategic partnerships Melanie was instrumental in collaborating with our group to sponsor the documentary, STAND UP! The documentary was a culmination of years of collaboration with attorneys, legislators, women's groups and retired judges. Melanie's vision to bring it to the attention of the public was realized when the film premiered at Florida Atlantic University Theatre. "
"I Really enjoy going to the Happiness Club meetings because I always learn something new – some new tool or technique to help me live a healthy lifestuyle. Plus I meet mthe most interesting people who share the same goals as I — people who want to progress in their lives and who recognize that happiness is a priority."
"Melanie is a wonderful connector of people across the globe with a deep interest in helping educate and empower others. I have enjoyed working with her for many years now!"
Meet Our Constellation of Stars – Some of our Past & Present Speakers
I moved from Paris, France, to South Florida 15 years ago. While working several years in real estate I used the cultural and personal challenges I went through over time, my own healing experience as well as the tools I have learned and crafted to inspire people, especially women, to let go of doubting or pushing themselves to be or act a certain way in order to connect to their inner beauty, talent and bliss." Arielle creates wellness workshops and one-on-one in person or video mentoring sessions customized for her client's needs and dreams, anywhere in the world. www.SurrenderToYourBliss.com
Originally from Geneva, Switzerland, Chef Alex was raised on a farm with a macrobiotic lifestyle where his passion for eating in harmony with nature developed at an early age. As his passion for food and cooking matured, Chef Alex was mentored by Master Chefs in France, Switzerland, the United States, and Japan. He applied his craft in over 16 countries after successfully reversing his own health challenges. As founder of Vegan Wagon, he designed a simple and powerful macrobiotic protocol to help people maintain a healthy balance in their diet and life. He is happy to share the High Vibe to the ones who truly desire it. www.VeganWagon.com
"I wasn't always a winner. Heck, I was a loser for decades. A sugar addict and junk food junkie for 45 years, I shouldn't be alive today. My epitaph would have read 'Death by doughnuts and Dove Bars'. Twenty years ago, overweight, newly divorced, without direction and unemployed I began studying the mindset of Olympic athletes, Navy SEALs, and Greek philosophers. I developed a unique mental toughness program to overcome my negative attitude, lack of direction and life-threatening sugar addiction. Wow did I get results! I won a gold medal in Olympic Weightlifting at age 63, I'm sugar free, mentally strong and vibrant. I am winning in many areas of my life because I consistently do hard things. It's 80% mindset, 20% muscle. " https://www.lauraeiman.com
Edwige holds certifications in Neuro-Linguistic Programming (N.L.P), Hypnotherapy, Substance abuse counseling, Behavior Change, Yoga and Qigong. As a Wellness/Stress management Coach and Founder of New Life Directions, she created a unique blend of Eastern and Western techniques to integrate the physical, mental and spiritual for her international audience. Her forte is teaching people how to transform "Stress into Success", clear unwanted habits, discover their unlimited energy, and live healthier and happier lives with "Joie de vivre" (French for joy of life). Edwige is author of "The Fresh Start Promise: 28 Days to Total Mind, Body, and Spirit Transformation" and "Victim to Victorious". www.newlifedirections.com
Affectionately known as "The Heart Healer" Ilene combines over 50 years in nursing and 25 years in vibrational healing to create a holistic approach to clear energy blocks and promote healing. She is a certified as a Healing Touch Practitioner, Medical Intuitive and Quantum Practitioner.  In addition Ilene embraces Ho'oponopono, the traditional and ancient Hawaiian practice of forgiveness and reconciliation and uses it as a tool for restoring self-love and balance. By guiding you to a conscious connection to your Heart, your path to healing opens to you on all levels. Whether your issue is physical, emotional, mental or spiritual, the path to healing is always the same, Begin at the Heart and go from there. https://www.ilenethehearthealer.com
Bobby Henebry, CFA is a global speaker, entrepreneur, leadership facilitator, investor, musician and passionate helper of people the world over!  After spending years as partner in a traditional investment firm, he chose to reinvent himself through his own entrepreneurial pursuits while traveling to over 30 countries in the span of two years. In 2016 Bobby founded HBCC, LLC, an Ethereum mining operation that works with startups and speaks globally to educate business groups on blockchain and digital assets. He runs inspirational workshops and presentations for people that want to live more into their unique purpose in this life. His many memberships include the Society of International Business Fellows, Middle East Leadership Academy, and Central Eurasian Leadership Alliance.  Bobby loves music and founded the YouTube channel Chord Savvy, a music education platform. Bobby is President and CIO at Elway Capital, LLC, an investment firm in Denver, Colorado. https://bobbyhenebry.com
When we sensed massive change being thrust upon us in February 2020, we created a newsletter to stay connected to our community. Every week from March through July 2020 we sent out positive, caring words of wisdom, encouragement, and useful information. Lou graciously created poems for our newsletter. He sensed the need for calming words as soothing balm for the darkness of those days. Lou found just the right words to shine healing light for the unfolding moment. We are grateful. These poems became the basis for his book "Art & Soul: The Journey Within". Lou was born in New York City and graduated from the prestigious School of Visual Arts. Spirituality plays an important role in his life and influences his art and poetry and music.   www.imperatoart.com
Debby is founder of The Woman Behind the Smile, Inc. She is an author, international speaker, entrepreneur, podcast host, former bank branch manager, former Air Force officer, and now is a woman on a mission. In her book "The Woman Behind the Smile", she shares her personal experience with an online romance that turned into betrayal and financial disaster. As a young widow, friends pushed her to get into online dating, saying "You need a life". What followed was a two-year deception. Debby's mission is to warn singles about con-artists who lurk on dating apps and websites. Millions of unsuspecting people are scammed out of millions of dollars every day around the world. The scammers are well-trained. They have playbooks. It is a billion-dollar business. "Most of the victims don't speak up. Family and friends give them victim's shame." She removes the mask of shame and shows others how to do the same. Debby works with the Society of Citizens Against Relationship Scams (SCARS), a worldwide nonprofit cybercrime victims' assistance, support, and advocacy organization. "Every second, somebody is being scammed by somebody. We must have some support for the victims, so they are willing to speak up otherwise nothing will be done. If governments and social media sites don't know how many people are being taken, they're not going to take it seriously."    Debby@TheWomanBehindTheSmile.com
Happiness Club Palm Beach is thrilled that our dear friend Anthony Penta Kramer designed a new Logo for us! Tony is well known as the illustrator of more than a dozen books, including "Mizner Mouse: the Pride of Palm Beach", which takes children on a tour of special sites of historic Palm Beach, Florida, one of America's most famous resort communities. Tony has worked with several major children's book publishers, including Simon & Schuster, Delacorte Press, Bantam Books. Lothrop, Lee & Shephard. Tony was assistant art director for Clarion Books in New York. Originally from Connecticut, he is a graduate of The Paier College of Art.
"Happiness Is…An Education!" was presented by Kathie Kreh, a remarkable woman and an inspiration. She founded the African Orphan Educational Foundation, a 501(c)(3) charitable organization that supports the educational and personal development needs of disadvantaged youth in Africa at the Primary, Secondary and Post-Secondary levels. In a world peppered with abundance while so many struggle for daily survival, education is the great equalizer and opportunity multiplier. Not only does it prepare and equip young minds for higher learning, also opportunity for advancement to develop into future leaders. Kathie is following her heart and her faith by continuing the missionary work of her father. https://africanorphaneducation.org
Michele is a Board Certified Life Purpose Coach and Hypnotherapist. She is a dynamic and gifted lecturer, teacher, author and consultant on the subjects of Personal Empowerment, the Law of Attraction, and Numerology. Recognized and highly regarded as an authority in her field she has helped thousands of clients gain more clarity and direction in their lives, discover their own unique talents and natural abilities, and reach their full potential. "I believe that we all have a special gift to share with the world and all of my services reflect this belief." Her books, The Tao of Numbers and The Year of Living Miraculously are both informative and entertaining.  www.michelelanders.com
Paula's motto is "Love yourself! Tomorrow may never come; yesterday came and went; your future begins today!" Paula shares her common-sense and practical advice for a happy and fulfilled life in her new book "From Half-Full to Overflowing: A Simple Guide to Personal Happiness". With so much negativity surrounding us, Paula's attitude for a better life is a joyful message for the time we're living in. Her book title comes from the expression of looking at life's glass being half-empty or half-full. Her exuberant response is her glass is overflowing. "Choose to be happy and start by making this day your BEST DAY EVAAH…until tomorrow!"
Empowerment Coach, author, and motivational speaker, Dede is founder of the Feel Good Express lifestyle program and guides clients with the tools to attract abundance in romance, finance, career, and a joy-filled life. Her life-long passion for feeling good coupled with her success at guiding others to feel energized, inspired her to create the FGE methodology for all of life's challenges. Whether clients are working toward self-love, attracting a soulmate, opening their spiritual connection, or revamping a business plan, the effortless FGE express practices will catapult you towards achieving your personal and professional goals. In addition, Dede creates workshops on Journaling and working with Angel Guides which are among our most popular. www.FeelGoodExpress.com
Mike has been a fixture on the Palm Beach County radio scene for 20 years with various programs of almost every music style. Now this talented radio personality is at Legends Radio. Mike asked us to consider music as our muse. Music is a universal language we can all speak, enjoy, and use to connect with others. Music is energy which influences our moods and touches our soul. What would the soundtrack of our lives be? Our lives are ballads which we create every day with our own unique melody and song. You are the songwriter of your life, what will your signature song be? Somedays you won't have a song in your heart…make the choice to sing anyway! You'll be happy you did.
Kat is an award-winning executive, leadership and life coach helping high performing women achieve the goals that bring them the most purpose, passion and prosperity. She has over 10 years of experience and has worked with startups, SME's, NGO's and multinational organizations globally on topics such as Creativity and Innovation, Team building and Leadership development. Kat is also a mind-body skills practitioner, author, and artist, helping others step fully into their power holistically. Kat has always been curious about people and turned an Engineering Master's degree at MIT into a research dissertation on how humans learn and while she worked on her PhD in Environmental Science, she wrote a book that was a finalist in the international book awards. When she realized that her education didn't fit with her values, she made the leap from working with underwater robots and writing software to working with people and writing creatively. Watch her TEDx talk on The Power of Distraction to find out how. As a coach, Kat helps people redesign their lives, unlock their creativity, and become the heroes of their own story. She is a mother of three and believes that success in life is having freedom, love and creativity. https://www.audacityactivated.com/
Every January our Happiness Club speaker has been Elaine Pomfrey from the Transcendental Meditation Center in Palm Beach. Meditation is a simple, natural, effortless technique to settle the mind, reduce stress, and bring on a state of peace and calm. It's an incredibly beneficial practice for mental and physical health to carry into the new year. Elaine Pomfrey, MA, is a Certified TM Teacher and has enjoyed an (almost) lifelong meditation practice having learned TM when she was 15. It has helped her stay healthy and happy even while caring for her elderly father for 7 years, while going through a divorce, and weathering life's inevitable storms.
"Building a Community of Passionate Advocates". When Travis's young daughter Piper was diagnosed with cystic fibrosis, a chronic disease that affects the lungs and digestive system, he took action. Travis turned his focus to becoming an advocate for the CF community and created a nonprofit. "We are a CF family, fighting for other CF families to provide innovative solutions to empower each individual and family to live their greatest life possible." The unsung heroes are the hundreds of volunteers that raise awareness and participate in events that bring their mission to life. Their annual event "The Crossing For Cystic Fibrosis" is a long-distance endurance paddle challenge and international championship race that takes paddlers 80 miles across the Gulf Stream from the Bahamas to Palm Beach. www.PipersAngels.org
"We try not to live by a clock, but when you're living with a child with a terminal illness, there is a sense of urgency and an importance of valuing time as a gift."
Arthur is a people-focused and heart-centered entrepreneur, speaker, personal and business mentor who through his decades of experiences finally understood how to have a successful spiritual and financial life. He authored several books to share his valuable knowledge on how to have peace, love, happiness and success in life: "Quantum Shift into Greatness" and "21 Days to Love: The Secret to Longevity, Happiness and Success". His message is about the importance of relationships, loving who you are and what you do, and how to find happiness, peace and success through integrity and transparency. Arthur is also a passionate advocate for essential oils and their beneficial qualities for good health.  www.arthurtassinello.com
Heather presented "Mindset is Everything: You Control Your Energy" and how to re-wire the neural network and train the subconscious to be happy. She shared the story of her transformation using Hal Elrod's The Miracle Morning program. Originally from Augusta, Georgia and graduating with a B.A. from the University of Virginia, Heather is an award-winning luxury real estate professional in Jupiter, Florida. She enjoys helping business professionals succeed and hosts various business development groups in northern Palm Beach County. She enjoys SCUBA and has a Rescue Diver Certification.
Krisztina Varga is a Life Coach and Business Development Adviser, who started her career and her company, Workplus in 1989 in Hungary. While working with hundreds of clients, several international methods and assessment systems, she discovered a simple, interactive, Emotional Quotient oriented method to help clients, partners and friends with the ability to understand, use, and manage emotions in positive ways to relieve stress, get over crisis, depression and anxiety. She created the Krisztina4Steps© For a Better Life Coaching Method which has worked successfully with more than 300 clients. The method works for any age groups. Today Workplus operates in 3 offices: Budapest (EU), London, (UK) and South Florida, including Fortune 500 company leaders. www.workplusglobal.com
Hadley Williams, AIF®, founder and CEO of Campbell Williams, Independent Investment Consultants, hosted our popular Financial Education Seminars to provide concepts and working knowledge for the long-term investor to optimize their personal goals and investment outcomes. The objective is to impart sufficient understanding of how investment portfolios should be managed, and the ability to have a knowledgeable dialogue with an advisor/broker. Topics included: arriving at suitable Investment Strategies, participating in on-going decision making, and evaluating overall performance on the investments and the advisor/broker/firm. Managing your wealth should not be a reactive affair based on what's happening in the markets at any given moment. Rather, it should be a disciplined process based on a strategic analysis of your future needs and tried and proven methods of investing over the long-run. Any investment firm is only as good as the people behind it. Hadley founded Coral Gables-based Campbell Williams in 1995 to provide those services with a focus on client education, transparency, proven management tools, proprietary research, institutional level reporting and analysis and active management of managers. Campbell Williams prides itself on working as an independent firm with no conflicts of interest or dependencies on other firms and focusing on the specific circumstances and needs of each client. Hadley and his team have extensive knowledge of management processes, global economies, markets, and investments. "We are very proud of our advisory capabilities and believe we are unique in the industry. We use our expertise to serve you and only you."  https://www.campbellwilliams.com/