Happiness Foundation


of Florida!
This is the home of the dual creative forces of Foundation for Women & Economic Literacy (FWEL) and Happiness Club Palm Beach. Here you will find a vibrant and positively inspired community of Women and Men with like minds and hearts.
If you're looking for a vibrant community and social network for fun, positive energy, personal growth, and new knowledge, this is it!
We invite you to join us and discover who we are, what inspires us, what makes us happy, and is meaningful on this life journey which is full of possibility!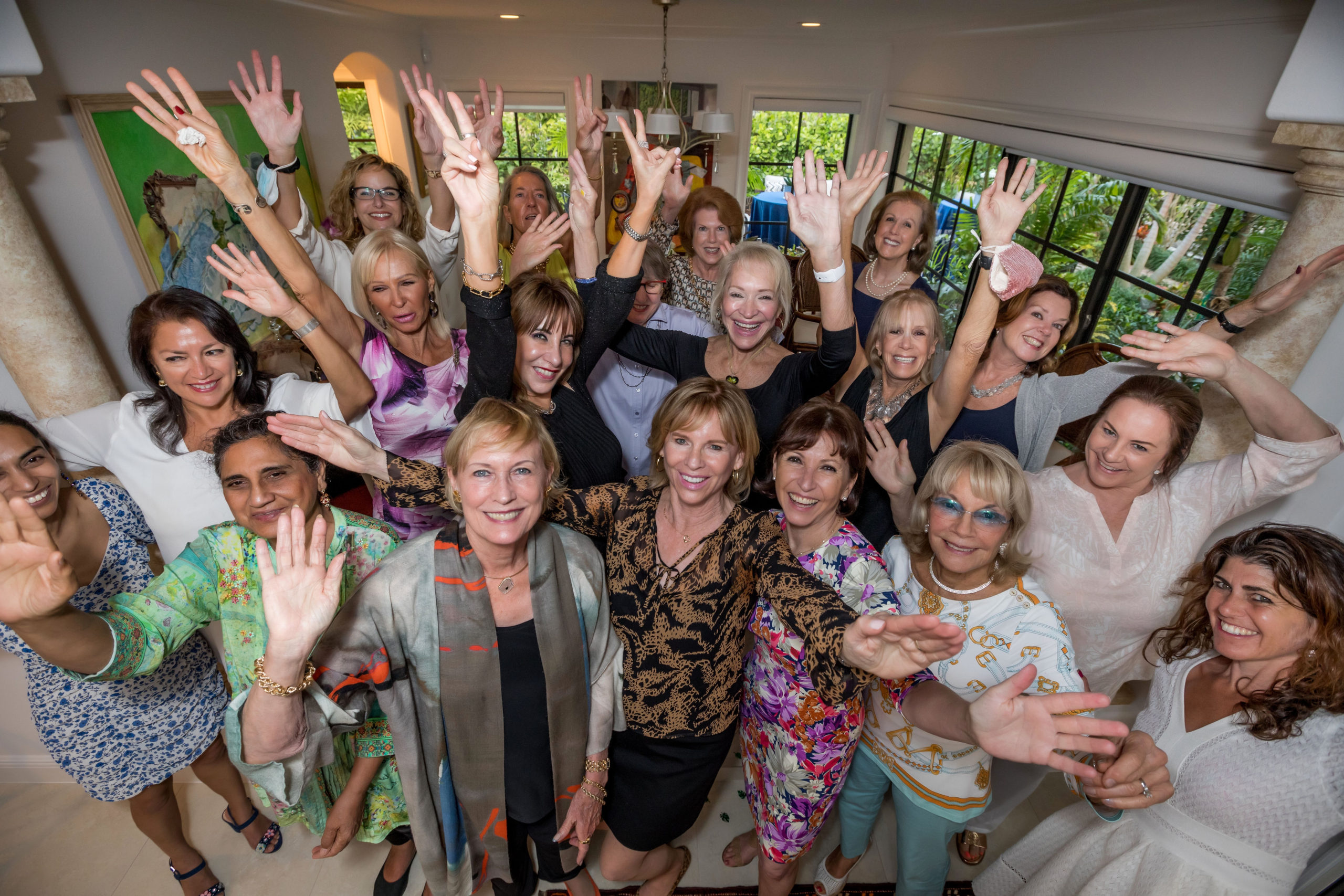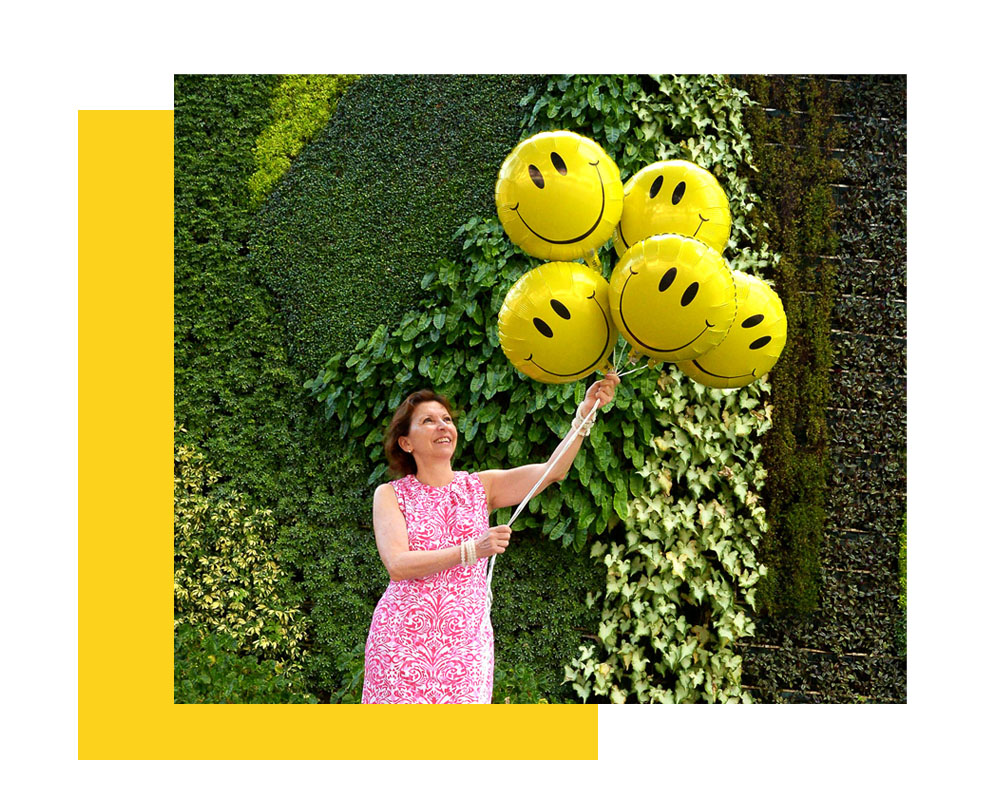 ABOUT US
Stronger Together
Change is the essence of life, and that led us to build on our foundation of creating programs on Financial Wellbeing, and Health and Wellness for more than 10 years in Palm Beach.
Our original programs focused primarily on Financial Education so we could achieve mastery over our personal finances.
Today we are taking a more expansive and Holistic approach towards finances because Financial Wellbeing isn't just about money. It's multi-dimensional influencing every aspect of life. Having a healthy and balanced relationship with money is key to overall mental and physical health, and reducing money-related stress and anxiety.
We expanded our focus to include health and wellness issues and created Happiness Club Palm Beach, for all of us, women and men. Our motto is "Making Happiness a Choice".
Amazing things happen when we make happiness a choice. Happiness isn't something that just happens to us, our circumstances do not make us happy or unhappy, but our thoughts about them do. It's what we do every day to bring it into our lives. Lifestyle choices can have a profound effect on our satisfaction with life and feeling happy, being healthy, socially connected, and purposeful.
The Happiness Club was inspired by Dr. Bernie Siegel, pediatric surgeon and author of Love, Medicine & Miracles. He believes happiness is a conscious choice, essential to the healing process, and the most powerful skill that can be learned: "Happiness is an inside job."
Ask this simple yet profound question: "How do I want to live my life?"
Personal growth is a lifelong process. Our programs on Wealth, Health, Happiness, and Spirituality will inspire, motivate, and empower you with attitudes, skills, and resources to thrive. We started this foundation because we care about ourselves and others, and want our lives to be better.
All we have is now, the present moment, so live it the best way you can.
Wealth
We like this definition of "Wealth": "An abundance of valuable possessions, or money." It's what comes before money that's important. Our health, relationships, passions, purpose, faith… this is our treasure, these are our valuable possessions. Acquiring an abundance mindset about life keeps money in proper perspective.
Wealth means something different to everyone and influences how we go about building a meaningful life. Creating wealth is a process which incorporates healthy, productive habits to pave a path to freedom to fully experience life on our terms, to do what we enjoy, spend time how we wish, with whomever, wherever.
Our net-worth, regardless of the value, is not our self-worth. It's just money, its not who we are. The Buddhists have a saying: "Contentment is the greatest wealth".
Health
Without health we don't have wealth. That's true. Personal finance and health are intricately linked because financial stress and feelings about money can affect our physical and emotional health. Stressors come from not knowing or not having information and making emotional decisions around money.
We achieve financial wellbeing and improve our relationship with money when we balance the mental, physical, and spiritual aspects. A successful life is one lived well and making a living should not come at the expense of making a life.
We improve wellbeing with empowering knowledge, essential life skills, and key practices that support our health and vitality. We're able to cope better and engage our strengths. Our outcome will be feeling good and functioning effectively. Resilience comes from confidence.
Happiness
Positive emotions and the benefits of being happy are linked in scientific studies with better health, longer life, and overall well-being. Happiness isn't something that happens to us. It's what we do every day to bring it into our lives with relationships and activities that spark our joy.
Life is a journey that brings sometimes good, sometimes bad. We introduce ways to handle bad times to create a more positive and happy life. When you're happy you can increase your endurance for dealing with life's problems.
Many amazing speakers and members have shared their stories that touched our heart and spirit about making that choice and finding ways to handle the bad times and create a positive happy life.
Speakers are committed to creating a happier and caring world. We "Pay it forward" by helping as many people reach their full potential of Happiness.
Spirituality
Spirituality is a worldview and way of life based on the belief that there is more to the universe than the material side of life. Our journey in this lifetime is to grow and gain deeper awareness of our higher purpose and meaningful connection to something greater than ourselves. Our Spirit is an energy force, a divine spark that unites all living things, humans, and the natural world, with God and the universe. It's through our spirit that we have meaning and purpose. When we awaken to this deeper dimension, our internal compass guides us to align our passions with our values through our talents to understand our life purpose. There's an often repeated saying that we are not humans having a spiritual experience, but spiritual beings having a human experience.
Our holistic view of spirituality also takes into consideration money. Money is an energy source which can fuel heart-centered projects and causes. Use this resource towards the fulfilment of your values for the greater good.
Our Community
Discover a vibrant and positively inspired group of like minds and hearts.  We created an amazing community and social network of creators, entrepreneurs, financial experts, wellness and light workers celebrating Wealth, Health & Happiness. We enjoy getting together at our events to make new friends, connect with old friends, chat, learn, share experiences and good vibes!
Our Speakers
We host exceptional speakers who spark engaging conversations with our high-quality programs on financial education, self-development, personal evolution, wellness, and happiness for men and women in our community of all ages and Life Stages. Our amazing speakers share their wisdom and resources with programs that change lives for the better.
Our Sponsors
Do Well by Doing Good! Get in the spotlight and join the conversation when you share your message and expertise with us through select opportunities to collaborate. Our unique and varied high quality programs provide a platform to engage directly with our enthusiastic and loyal community. Reach an exceptional audience of active, philanthropic, cultural and social community and business members.
Happiness Club Events – Autumn 2023
Happiness Club Palm Beach events are held regularly throughout the season, and open to women and men from the community. Advance registration is required through our PayPay link listed with each event description. We'd love to have you join us but understand that plans can change. If you need to cancel, payment is refundable for credit towards another event.
Create Your Very Own Happiness
Date: Monday, December 4th
Time: 5:30 to 7pm
Location: Café Sapori, 205 Southern Blvd, West Palm Beach
Cost: $40.
Forget FINDING happiness, CREATE IT instead.
We often hear phrases like "Happiness comes from within" and "Happiness is a choice," but turning these concepts into reality can be truly challenging. Not anymore. Simon has a program to help CREATE happiness in every facet of your life. Simon Swerdlow's life has been a remarkable journey, who has traversed from Chernobyl to the pinnacles of success as a CEO of a global license/franchise company represented in 56 countries. Simon was raised in the Soviet Union, living 20 miles from Chernobyl. When he was just 9 years of age, Chernobyl was the site of the world's worst nuclear disaster and Simon witnessed its tragic aftermath. At age 13 he was separated from his parents and was rescued from a dire Soviet reality to an ultra-orthodox community in Israel on the same day that Iraq invaded Kuwait. Simon's plane was diverted to London and then landed in Tel-Aviv. Returning a year later to his hometown, now a battleground for gangs vying for the local oil refinery, marked the tumultuous beginning of Simon's extraordinary journey to happiness. This isn't just a story; it's an exploration of happiness.This isn't your typical event – it's a dynamic and thought-provoking adventure that promises to rewrite the story of your life. Reserve your spot now and take the first step towards a happier, more fulfilled you. Your happiness adventure is about to begin – don't miss out!

Membership opens the door many great and
inspirational Palm Beach events.
Become a member today! 
Accolades we're honored to receive!
"Having been involved with FWEL since its inception, I've witnessed Melanie Cabot build an organization that invites women to learn and connect. At all levels of economic knowledge – from novice to expert – members share information, connections, and friendships."
"How fortunate I am to have been introduced to FWEL and it's wonderful founder, Melanie Cabot. She quietly, elegantly, and intently brings the most amazing group of women and well-researched, diverse speakers together at her events. I applaud her for addressing the often uncomfortable concept and implications of having and not having money and how that affects one's health, security and success."
"As a professional keynote speaker, I had a terrific experience speaking at Melanie's educational non-profit in Palm Beach. I engaged with her dynamic community of women, eager to learn and grow. It was such a success that I conducted one of my "Health thru Mental Toughness™" workshops at her Happiness Club event a month later. Melanie's quality membership of all ages, consisted of both men and women eager to participate in my workshop. I highly recommend joining and speaking at both of Melanie's organizations; FWCEL for women who want to gain economic literacy and The Happiness Club as a way to grow bolder, healthier, happier. They are quality organizations that provide terrific opportunities for networking, for learning about current events, and for socializing."
"I had the pleasure of collaborating with Melanie Cabot to bring awareness to an issue of great importance to Florida families. Melanie, through her foundation, recognized a need to address a critical issue facing families in Family Court. Through her strategic partnerships Melanie was instrumental in collaborating with our group to sponsor the documentary, STAND UP! The documentary was a culmination of years of collaboration with attorneys, legislators, women's groups and retired judges. Melanie's vision to bring it to the attention of the public was realized when the film premiered at Florida Atlantic University Theatre. "
"I Really enjoy going to the Happiness Club meetings because I always learn something new – some new tool or technique to help me live a healthy lifestuyle. Plus I meet mthe most interesting people who share the same goals as I — people who want to progress in their lives and who recognize that happiness is a priority."
"Melanie is a wonderful connector of people across the globe with a deep interest in helping educate and empower others. I have enjoyed working with her for many years now!"